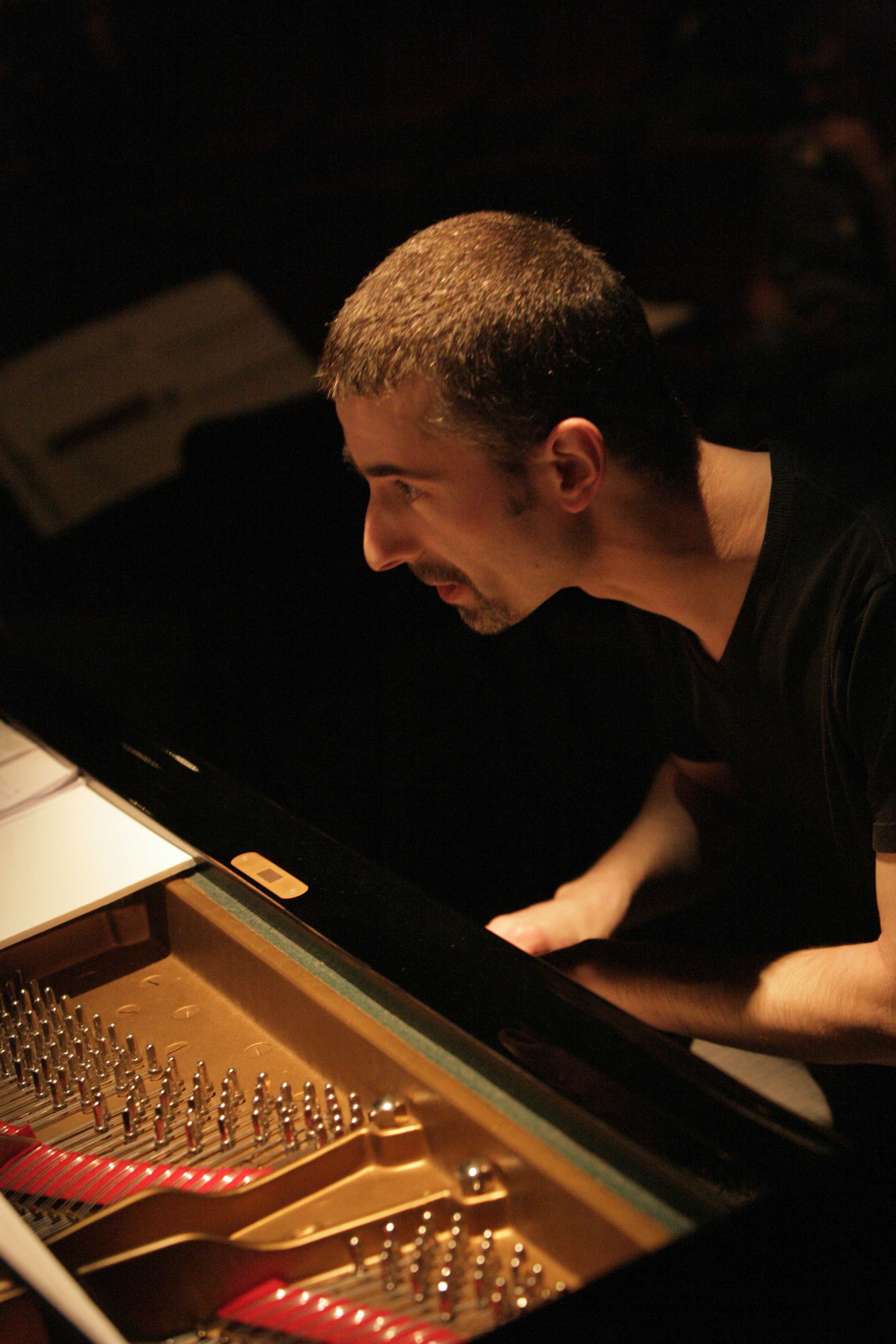 This 2-CD set, recorded in England, includes the first recordings of music based on microtiming. Microtimings presents eleven of the earliest works, based on micro-temporal measurements of Martha Argerich playing Chopin, Alfred Cortot playing Debussy, and Maurizio Pollini playing Webern. Disc One includes six piano works performed by Mark Knoop. Disc Two includes five string quartet works performed by the Kreutzer Quartet. The accompanying full-color, 20-page booklet includes photographs, an essay on the pieces, and miniature reproductions of pages from the scores.
cover image: Glenn Brown, The Real Thing, 2000, Oil on panel, 82 x 66.5 cm, © 2012 Glenn Brown
Russian-born pianist Constantine Finehouse records two of Mr Beaudoin's early piano works — Qui Tollis [2004] and Les signes de ma faiblesse [2006] — alongside two works by Johannes Brahms. The accompanying booklet includes an essay and images from the scores.
Includes full scores of all six compositions in the series The Artist and his Model 2010–2012 as well as a reproduction of Glenn Brown's Drawing No 9 (Greuze-Rubens) 2013
Limited edition
Handbound by Daniel Kelm and his assistants Erin Clay Nelson and Elias Sideris in Easthampton, Massachusetts using the sewn boards binding; 92 pages; open dimensions: 21.6 x 55.9 cm (8.5 x 22 in)

cover image: GLENN BROWN Drawing No 9 (Greuze–Rubens)
ink on paper and polypropylene, 28 x 19 cm, ©2013 by Glenn Brown
selected instrumental works